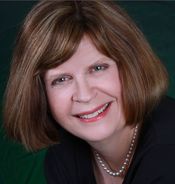 Throughout the Romance Biggest Winner competition I'll be holding author spotlights on the blog on the published authors who have chosen to participate as authors in RBW. I'm so happy to say that there are many of us! Well, maybe I shouldn't be happy that we all need RBW. ;) But I'm happy that those of us who need it have stepped forward.
This week we're spotlighting paranormal historical romance author, Lisa Hendrix of Team 5 Sparklers!
CAREER:
After years of daydreaming complex stories for familiar characters from film, TV, and books — nearly always involving a romance that hadn't been included by the original writer — Lisa Hendrix borrowed a page from motivational speaker and author Marsha Sinetar and decided that it was time to start doing what she loved and hope that the money really would follow. She began writing the medieval romance from hell, a manuscript that taught her a lot, but which is now safely locked away where it can do no harm.
In April 1992, she carried a dot-matrix printed synopsis into an appointment with a Genuine New York City Editor at a local conference and pitched an idea for a historical romance set in the American West. The editor was interested and requested a partial manuscript, along with assurances that Lisa would buy a better printer. Credit card in hand, Lisa set out to comply. She mailed the proposal a month later, and five months after that, received The Call. Western historical romances HOSTAGE HEART and DRIFTER'S MOON were soon on the shelves, followed by contemporary romantic comedies RAZZLE DAZZLE, TO MARRY AN IRISH ROGUE, and her first single-title lead, RUNAWAY BAY.
Now she's gone back to her medieval roots with
The Immortal Brotherhood, a paranormal historical romance series featuring a crew of Viking warrors cursed to be immortal were-creatures. The series launched with IMMORTAL WARRIOR

in 2008, followed by IMMORTAL OUTLAW in 2009, and

IMMORTAL CHAMPION

in 2012. The fourth book, IMMORTAL DEFENDER is due out in August 2012.
PERSONAL:
Married, with two brilliant children, one highly superior cat, and assorted other furred and finned creatures of indeterminate intelligence. Lisa enjoys mucking about in the garden of her Southern Oregon home, where, as in the wild, only the hardiest survive. When mourning the death of yet another plant, she indulges in chocolate in any form.
In past lives, Lisa has been a soda jerk, an executive secretary, the rear chainman on a survey crew, an ESL teacher in Japan, a loan officer, a research assistant on a boat in the Bering Sea, a night school instructor, and a medical transcriptionist, not necessarily in that order.
Lisa's latest book....
IMMORTAL CHAMPION
TOP PICK — 4-1/2 Stars, KISS Hero ~ RT Bookreviews
He faces a future of cold uncertainty, until her warm embrace…
Part of a Viking crew of warriors cursed by an evil sorceress, Gunnar the Red must toil through eternity as half-man, half-beast, living out his days as a great bull, while his nights are spent in human form. And though he keeps mostly to the wilds, his heart yearns for the simple comforts of man—and the chance to redeem a tragic past…
Seeking refuge from a bitter winter in the welcoming hall of Richmond Castle, Gunnar rescues two maidens when a blaze erupts—and his destiny is forever altered. For one of the young women is Lady Eleanor de Neville, who is immediately entranced by her rescuer. Her kiss of gratitude—the brief touch of her lips against his cheek—awakens a longing in her soul. And even when she is betrothed to another, Eleanor never forgets her courageous knight.
When Gunnar rides back into Eleanor's life, she is consumed by undeniable passion. And though his body surrenders to her every touch, Gunnar's heart remains imprisoned by the curse—and only the magic of the truest love can save him…
Buy on
Amazon
. Buy on
Barnes & Noble
.
Comment below to encourage Lisa on her Romance Biggest Winner journey!